Crossley Diesel Engine
We recently undertook a job to remove a roof from an engine store at a factory site so that a large piece of equipment could be removed. At first this seemed like a run of the mill job but as we carried the work out we found out that there was a lot more to this job than met the eye.
The factory in question was the lace factory in Newmilns owned by Haddow and Crerar Limited. This building dates back to 1881 and comprises of a yellow brick two storey factory building with a red brick façade along with single storeyed weaving sheds. The engine store roof was a welsh slated mono-pitched roof which had ended up in a state of disrepair due to several factors.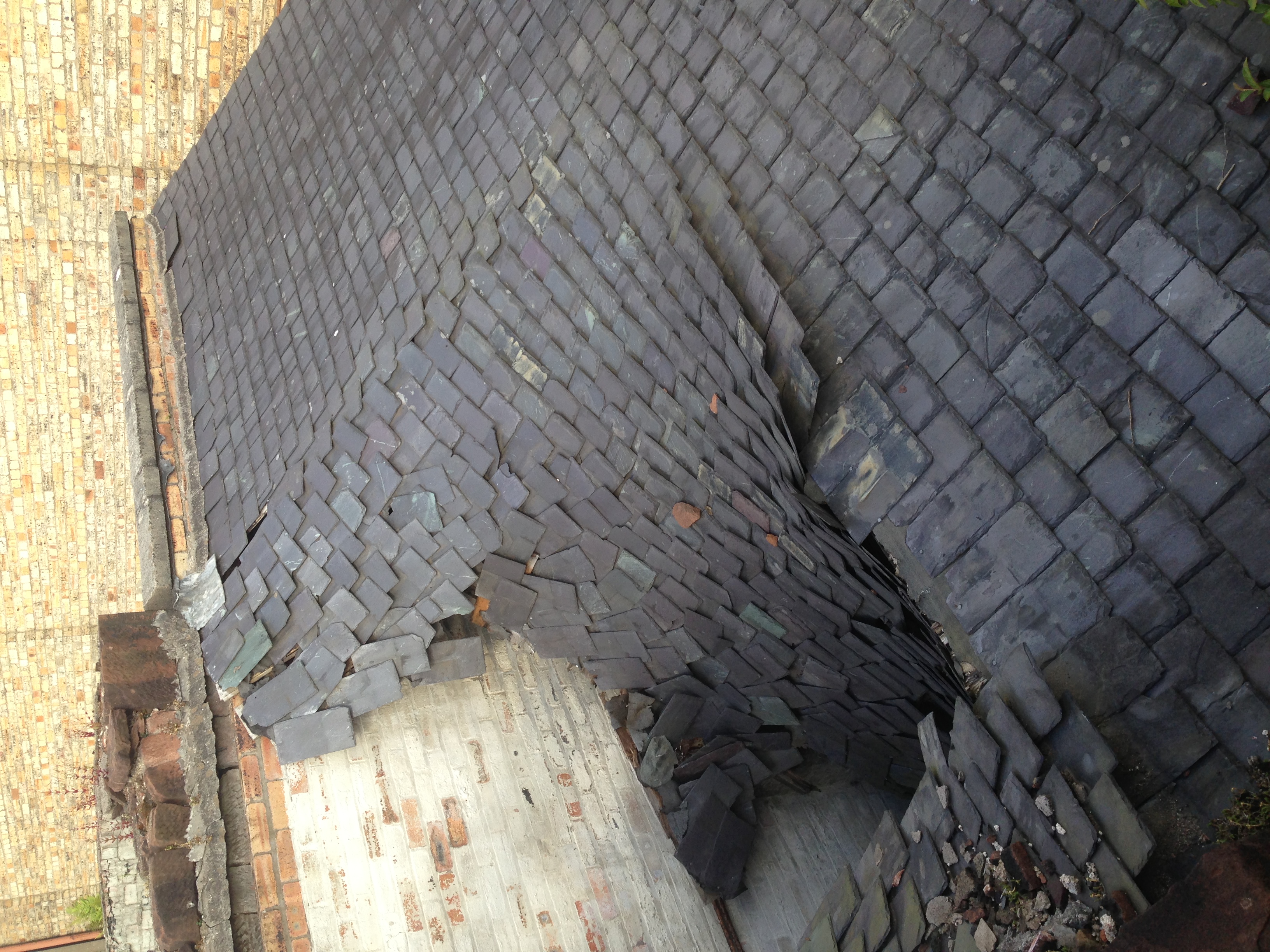 We removed the roof safely and then begun speaking to the client. It was at this point we started to find out more about the large piece of equipment that was going to be craned out of the outbuilding.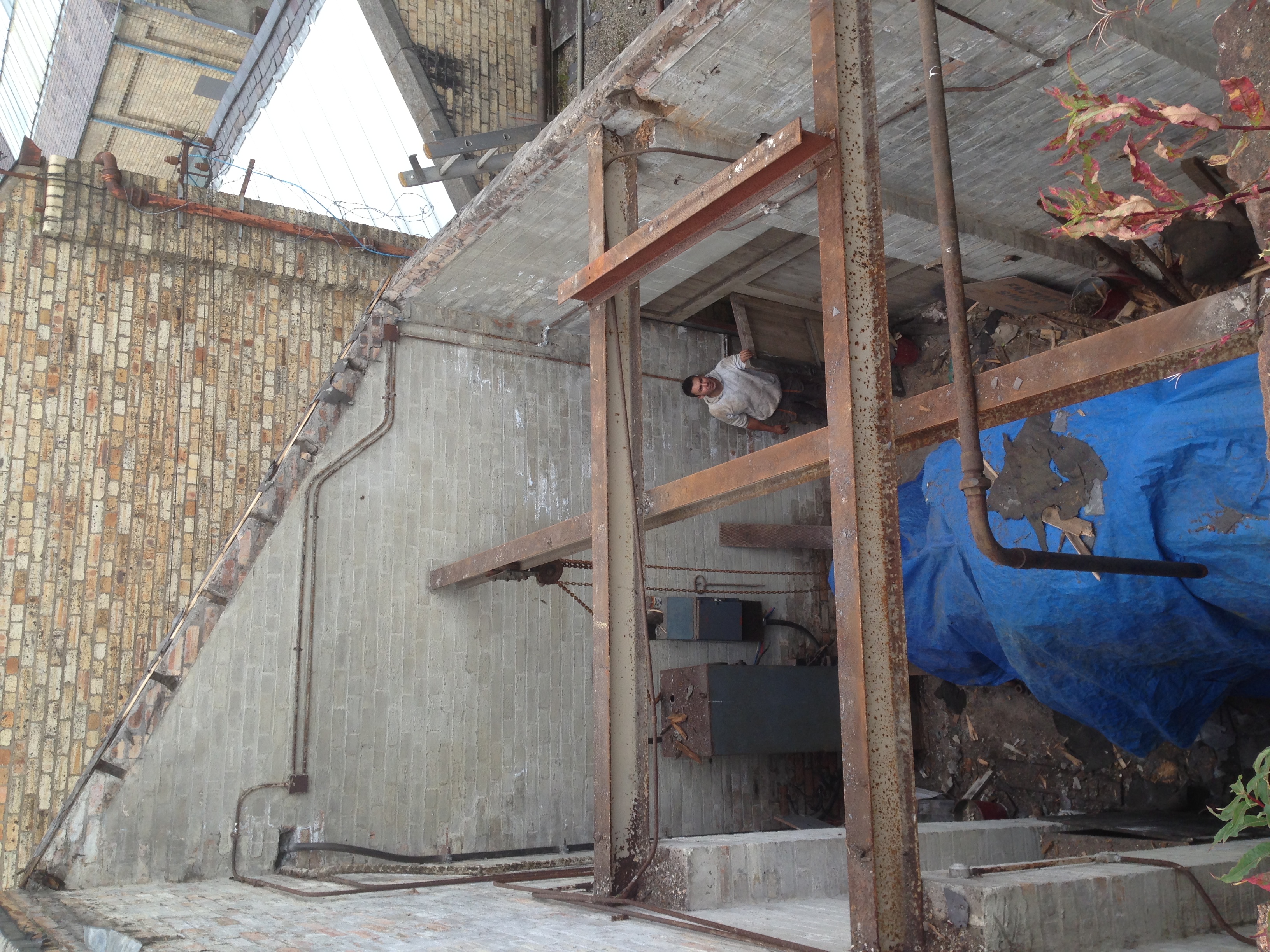 Crossley Diesel Engine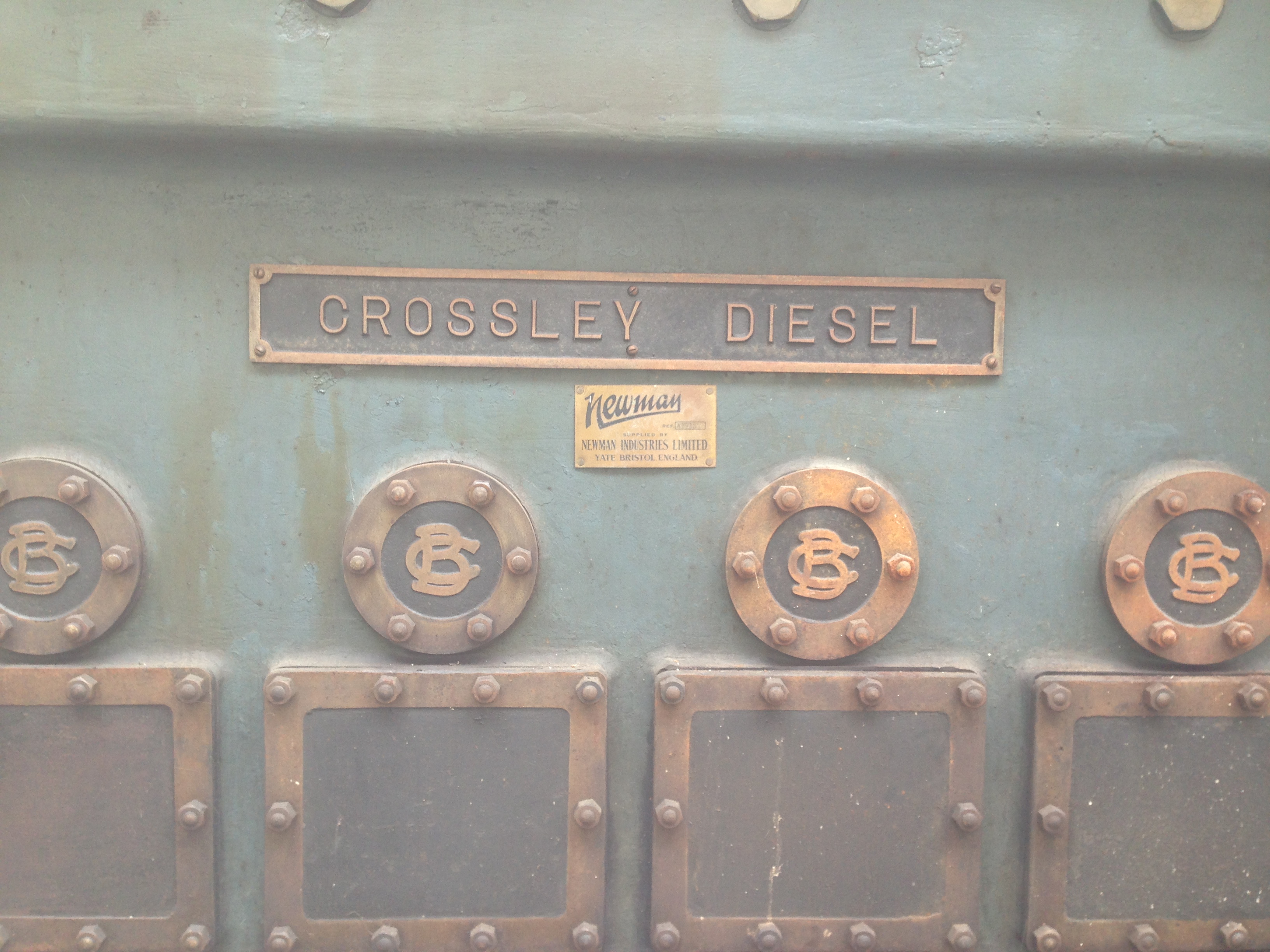 The engine which is being removed is quite a unique Crossley Brothers 56 ltr diesel engine. The engine was first used in the lace factory around 1953, then it was used again during the miners' strike. At this time they also hooked it up to the factory across the road and charged them for its usage.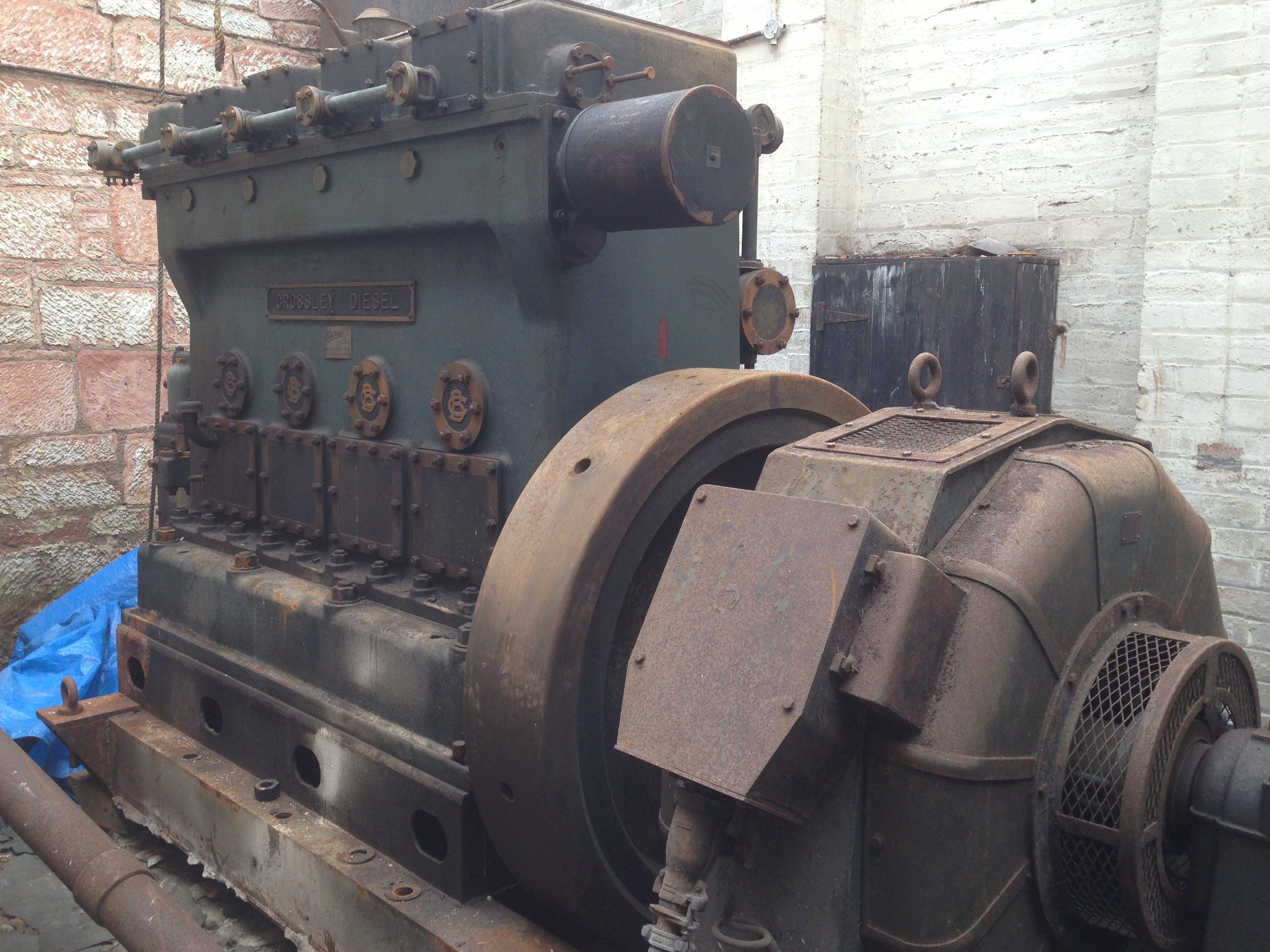 Crossley Brothers was set up in 1867 by brothers Francis and William. Francis, with help from his uncle, bought the engineering business of John M Dunlop at Great Marlborough Street in Manchester city centre, including manufacturing pumps, presses, and small steam engines. William (Sir William from 1910 – Baronet) joined his brother shortly after the purchase. William concentrated on the business side, Francis provided the engineering expertise. Crossley Brothers built diesel engines for stationary, marine and locomotive use. The business flourished. In 1881, Crossley Brothers became a private limited company, and then in 1882 it moved to larger premises in Pottery Lane, Openshaw, in eastern Manchester.
What Happens Next?
This engine is going to be restored back to working order and painted with its original colours to look as it did when it was first constructed. We look forward to see how the restoration goes and we are glad to have been a cog in the wheel to give this valuable piece of machinery a new lease of life.